Beam show: The classic option for big moments
Combined with fog, lasers create spectacular sceneries. We mix the beams of the lasers at will and modulate their form and brightness individually. At the same time, we are able to change the parameters of the multi-colour effects within seconds.
But beam shows only live up to their potential if the visual side of the show is accompanied by the right music. This synergy creates the emotional draw that captivates the delighted audience.
In the thick of it. And on the safe side.
If you have experienced a LASER Performance® production and compared it to other market players, you know what makes the difference: experience, empathy, and a professional attitude. This, most of all, means a concern for safety. After all, the audience of our beam shows in the midst of events.
What others promise, we guarantee. Only experienced laserists install and operate our systems (according to BGV B2 VBG 93). They strictly adhere to current laser safety regulations, i.e. laser output, divergence, minimum height and safety distances.
People love stories. Tell the story of your company, your product or your city by using laser-generated moving pictures. They are so captivating that they will continue to glow in the minds of your audience long after they have left.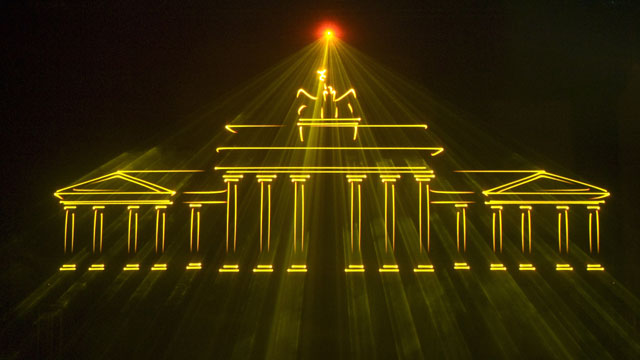 Laser art and music in perfect harmony: Transport your audience into a dream world of finely tuned compositions of fog, laser, and sound.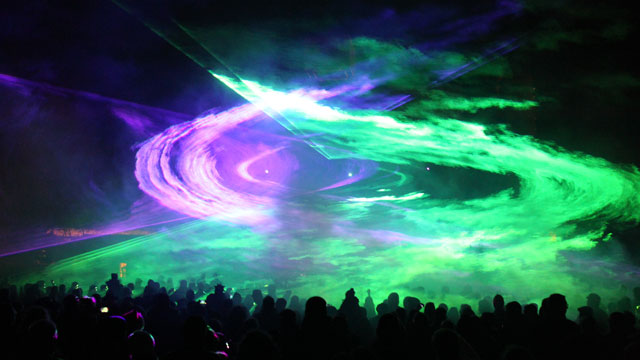 Unique events deserve unique entertainment. Profit from a production specifically tailored to your occasion, your audience and your event location.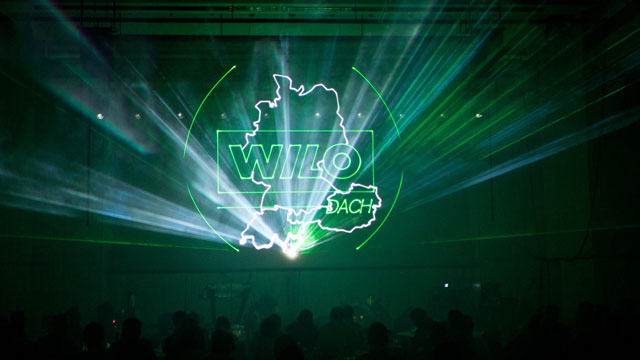 A large variety sometimes needs the established. Last but not least because service and price are attractively aligned.